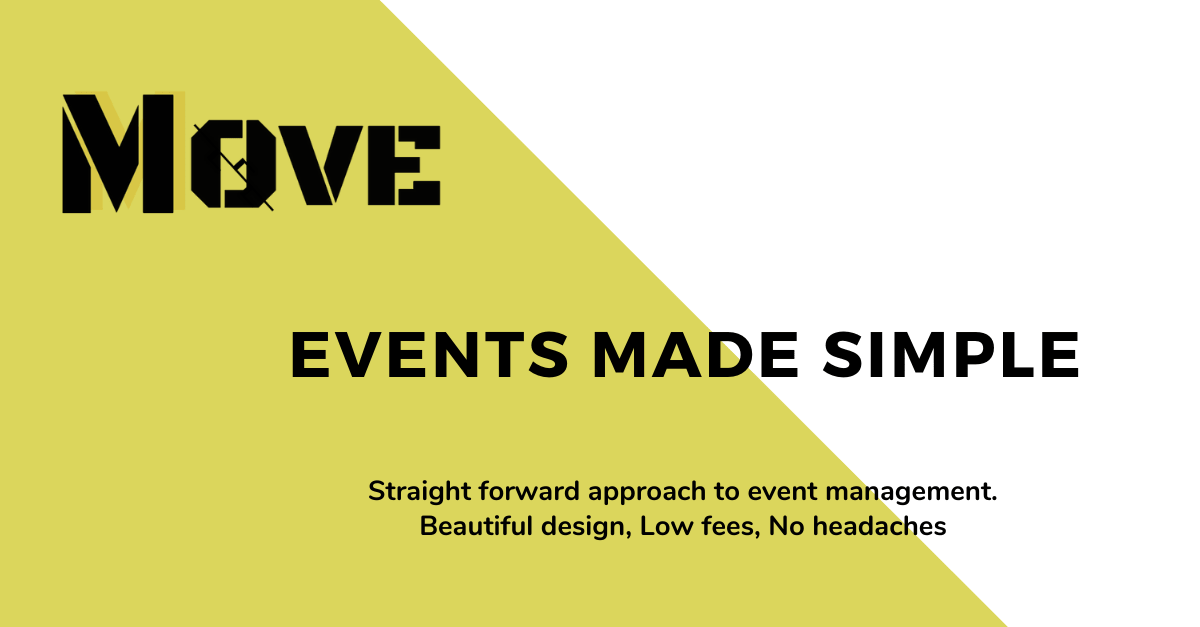 About Us
What is Move?
Move, in essence, is a content tool for building events. Similar to how Medium is to blogging, or Soundcloud is to music, Move is to events.

We aimed to strip away all unnecessary branding, complex interfaces, time-wasters, and cluttered features, to present a simple, elegant, and straightforward tool for building events and connecting with your community.
Imagine a world where building events felt like creating a post on Facebook, Instagram, or LinkedIn. Where you control what matters, and you're assured that everything else will be handled, leaving you to focus on the actual work.
Imagine not paying an exorbitant amount in ticketing fees, not being bombarded with salesy emails, not being surprised by greedy upcharges, not waiting to access your proceeds until after the event takes place, and not having to spend time deciding which page template or gradient color to choose. That's what we imagined, and we bring it to life every day as Move strives to be the best tool available for building events.
We are not a marketing platform, CRM, or a product that tries to run your business. We are simply a tool that fits into your usual cadence but helps you expedite the process of creating efficient and effective events. We won't try to upsell you, and we won't bombard you with a ton of newsletters and emails in an attempt to "build engagement". Our approach is thoughtful, and we are here for you when needed.
Why Move?
We understand that not everyone will love us, but we firmly believe that Move can fit just about any event type that a potential user would need to create. While we may lack some of the bells and whistles commonly found on other event ticketing websites, we assure you that we include everything that matters.
We have spent years working with event creators of all types, feeling their frustrations and doing the work to find where we can fit in. We have come to the conclusion that simplicity is key, alot of our answers is focusing on what you don't need.
We know you don't need our input on when you should receive your money, or how you should run your business, and we have no interest in controlling or analyzing your data. And with Move, it is YOUR data.
Just like a writer doesn't need an ultra-fancy AI-built pen that costs a fortune and tries to write for them, event creators don't need complicated tools that add to the confusion of organizing events. That's where Move comes in. Move is the perfect content tool for event creators of any kind, whether you're planning a small workshop, a large conference, or a family get together. Our mission is to make executing your event simple, efficient, reliable, and effective, and we've achieved that by working just as hard on deciding what not to build as deciding what to build.
With Move, you'll have access to a simple, elegant, and straightforward tool that lets you focus on what really matters: building events and connecting with your community.
We streamline the event creation process, from creating pages and sending invitations to managing tickets and getting paid. We've also incorporated social features where appropriate, allowing you to connect with your attendees, communicate necessary info, and build a loyal community. Join us and experience the simplicity of event creation with Move.